St Andrews Journal of Art History and Museum Studies
has been re-launched as an open access journal, and renamed as
North Street Review: Arts and Visual Culture
. "
North Street Review
publishes essays representing the diverse approaches to all facets of art history both within the University of St. Andrews, the United Kingdom, and abroad. Inclusive and interdisciplinary, the Review encourages research from all methodological perspectives and invites contributions concerning art history across all time periods and geographical areas." (
http://ojs.st-andrews.ac.uk/index.php/nsr
)
The journal started life in print as
Inferno
in 1994, and in 2004
articles from 3 volumes
were added to our institutional repository. Over the years we have seen steady usage of these online articles:
Asger Jorn and the photographic essay on Scandinavian vandalism
by Niels Henriksen, was
downloaded 72 times
in the last year, and along with
Saint Peter and Paul Church (Sinan Pasha Mosque), Famagusta: a forgotten Gothic moment in Northern Cyprus
by Michael Walsh was in the top 10 most viewed items of 2011. In 2009 the journal was renamed, and a year later became part of a pilot project to use
Open Journal Systems
(OJS) as a journal hosting platform. The Library worked with the journal Editors to gather back issues, test out OJS functionality and learn about the process of running a hosting service and an online journal. The thorny issue of copyright permissions was never far away, with most of the content containing images that were only cleared for print versions. The journal continued in print while the Editor worked with a new team on a redesign for the journal, a process for contacting previous authors, and the small matter of completing her thesis!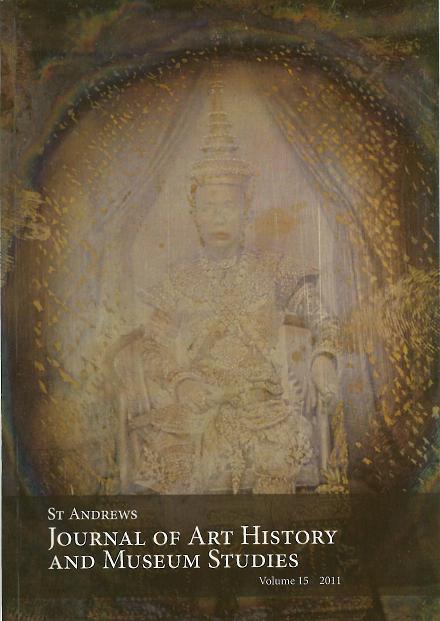 In the
Editorial of Vol 15
, Liz Shannon writes "The metamorphosis of the Journal, which began two years ago with a change of title from
Inferno
, will continue this year with the introduction of a new website. We hope to make more material from past issues easily available and by the end of next year to have most of our back issues online. We encourage any past contributors whose articles are yet to appear on the Journal's existing website to get in touch so that we can clear this work for inclusion. In addition, our new website will simplify the process of submitting articles to the Journal and make life easier for both contributors and editors."
It is great to see
North Street Review
launched after a long period of development – there are now online
TOCs for everything going back to 1994
and plans to track down permissions for early articles. There is open access to some full text articles from 2003 and the complete Vol 15 (2011) now available.
The Call for Papers for
North Street Review
2014 is here:
http://ojs.st-andrews.ac.uk/index.php/nsr/announcement/view/18