We are pleased to announce that the open access journal
Ethnographic Encounters
, hosted by the University of St Andrews Library
Journal Hosting Service
, has released its
latest issue
. Now in its third volume, this journal has been developed by a team of enthusiastic and talented student Editors under the leadership of Dr Craig Lind.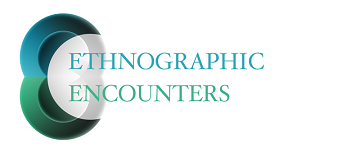 Ethnographic Encounters
is a platform for the work of the University of St Andrews undergraduate Social Anthropology students. The e-journal presents a valuable resource for future students to draw on the experience and insights of their predecessors, and offers a means for Social Anthropology students throughout the world to engage with their peers in St Andrews.
Congratulations to outgoing Editor Francesca Vaghi as she hands on the reins to a new Editorial Team.